4 Petrol Injectors for Mini One Cooper R56 R55 R57 R60 R61 1.4 1.6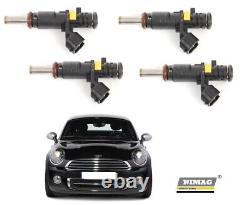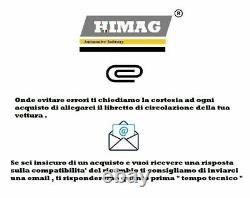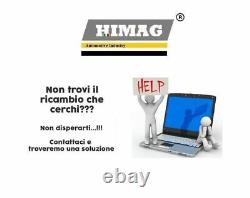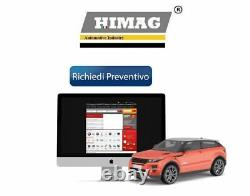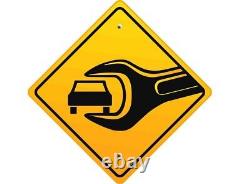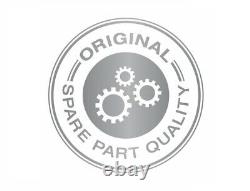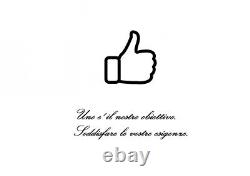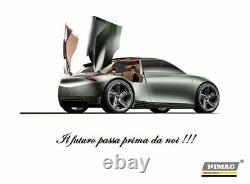 4 Fuel Injectors for Mini One Cooper R56 R55 R57 R60 R61 1.4 1.6. This product information has been automatically translated. If you have any questions, please don't hesitate to contact us. The spare parts use materials of equivalent quality to the original ones.
Designed according to the same rigorous specifications and manufactured according to the same production standards as the components used during vehicle assembly. To ensure the reliability and safety of your vehicle, these spare parts undergo a series of tests.
All trademarks used are the property of the automobile manufacturers to which they refer. Their use, as well as the included original references, is only intended to help identify the model of the car on which the spare part should be installed. Furthermore, if you have an original code or the code on the spare part you are looking for, please let us know. This will allow us to check compatibility. In fact, in addition to the original codes you will find on this page, each manufacturing company that buys the patent from the parent company and therefore starts its production and marketing inserts its article code on the spare part.
So each of them on the secondary market will have its own code different from the others but which in the end will all lead to the original code or OE code. Was founded in 1993 as a family business as it is today and specializes in the sale of new automotive parts and tools. Thanks to our team, we are constantly committed to finding products at the most advantageous prices, precisely to guarantee the best quality of our wide range of items. Over the years, thanks to the commitment we put into the field every day, we became direct importers in 2017, mainly buying from Asian markets, so our competition proves to be much more competitive with the market compared to previous European years, by including in our company some categories of products such as: synchronization tools, push button panels, lighting switches, and intercooler sleeves. Furthermore, in 2018, we also entered the European markets, expanding both sales and purchases to the following markets: Poland - France - Germany.
The seriousness of our company, in order to avoid any misunderstandings, invites you to contact us before purchasing if you have an extreme urgency. This text will be automatically translated into the following languages by our server: SPANISH - ENGLISH - FRENCH - GERMAN.
Thank you to all of you who have contributed to making us what we are today. Equal Quality - Replace - Rhiag - Miraglio - Alkar - Hella. Castrol - Total - Elf - Selenia - Ford - Mazda - Subaru - Nissan - Opel - Liquy Moly - SIA - Ravenol - Eurolube - Volkswagen - Wynn's. Brembo - Valeo - Luk - Himag - Ashika - Magneti Marelli - NGK - Champion - INA - Dayco - MIRA - Wix Filter - UFI - Xenergy - STC - Unigom - Asso Marmitte - Fispa - Casco - Cifam - Corteco - Elring - Bosch - Kayaba - Mecarm - Sachs - Swag - Osram - EPS - Denso - Payen - Meat Doria - Fiat - Renault - Peugeot - Autokit - Vernet - Mahle - Red Line - Monroe - Bilstein - Boge - Vasure - Ate - LPR - GPS.
The invoice, for those who wish, must be requested at the time of payment, indicating the header and VAT number. For individual companies, please also send us your tax code data. The courier does not make pre-emptive phone calls or handle requests for delivery at specific times, which is why it is very important to provide a delivery address where there is always someone present to pick up the goods at any time of the day to avoid costly delays and storage fees.
If this is not possible, you can request a free deposit and pick it up personally at the nearest agency. Delivery takes place within 24/48 hours for most of the Italian territory; 72 hours for islands and some hard-to-reach locations. Delays due to the courier are not attributable to our company but to the courier. We offer a safe and real 24-month warranty on all our products. It is only by keeping the receipt or purchase invoice that it is possible to benefit from the warranty from our company. We assume no responsibility and offer no warranty if the damage is caused by improper, excessive, and inappropriate use of the product (everything will be carefully checked by the manufacturer), in this case we provide assistance against a corresponding payment.
Within 30 days, we will arrange for a refund according to the instructions provided by the Customer. The right of withdrawal is lost if the returned goods are damaged or improperly packaged with care in the original packaging, with the customer being charged for the return costs. The courier does not make pre-emptive phone calls or handle requests for delivery at specific times, which is why it is very important. Original OE/OEM spare part code.