Set of 6 Speakers Front and Rear Speaker Hertz Mini One Cooper Cabrio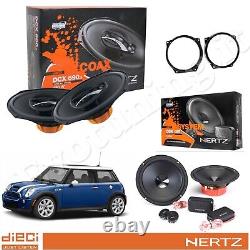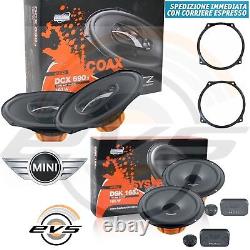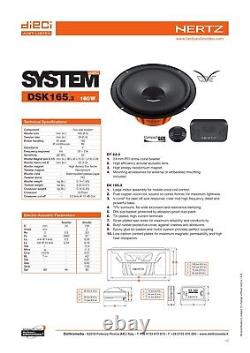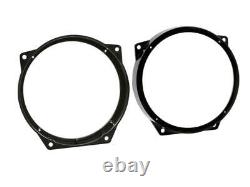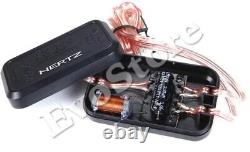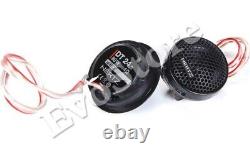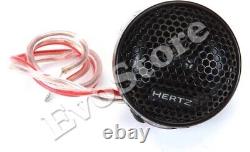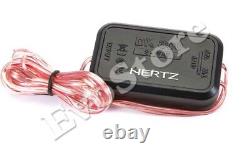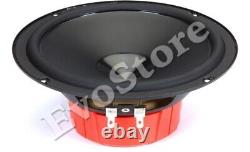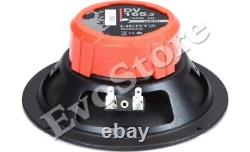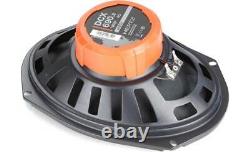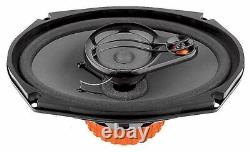 Set of 6 Speakers Front and Rear Hertz Mini One Cooper Cabrio. This product sheet has been automatically translated. If you have any questions, please feel free to contact us. And V OU S T OU R Et.
CLICK ON Viale Monastir n. Opening hours to the public from Monday to Friday: Morning 9:30 am - 1:00 pm Evening 4:00 pm - 8:00 pm Saturday 10:00 am - 1:00 pm. Front and Rear Speaker Kit BMW MINI ONE AND COOPER. 2-way separate speaker kit of 165 mm. High-quality 2-way speaker kit, easy installation and guaranteed results even with the standard or aftermarket car radio. The best system in its price range currently available on the Car Audio market.
With the Dieci systems, you can easily create high-quality audio systems. The woofers use the exclusive V-cone® profile for the best off-axis response and the best details in the mid-high range, and a TPU (thermoplastic polyurethane) surround that ensures linearity and resonance reduction, even at high excursions; the tweeter, thanks to the use of high-performance materials such as neodymium and a PEI membrane, ensures clean and extended highs. The passive filters made directly on the connection cables and the wide range of accessories increase installation in all conditions and reduce interference on the signal, for powerful, clean, and distortion-free sound. The ten-component systems allow you to create a high-quality audio system with the utmost simplicity. The woofers use the exclusive V-cone® profile for astonishing off-axis response and detailed mid-high range.
The TPU surround (thermoplastic polyurethane) ensures linearity and reduction of unwanted resonances, even at high excursion. High-performance materials, such as the neodymium motor assembly and the PEI membrane, guarantee an extended range of high frequencies. The passive filters are directly on the supplied connection cables, as well as a wide range of accessories increasing user-friendliness and installation time. Pair of 3-way elliptical coaxials 90 Watt RMS 180 Watt Max Speakers with 15 x 23 cm woofer, 6 cm midrange, and 1.5 cm neodymium magnet tweeter. Package 1 Pair with a pair of grilles included in the package.
A true 3-way coaxial capable of reproducing a wide spectrum of frequencies. DCX 690.3 is the perfect combination of a woofer with an oversized magnet assembly and a TPU (thermoplastic polyurethane) surround, a 60 mm midrange, and a PEI dome tweeter. The result is linearity, excellent dispersion, and unusual efficiency in coaxial components, for engaging and exciting sound at high SPL levels.
Technical features Power handling - Peak W 180 Power handling - Continuous W 90 Impedance O 4 Frequency response Hz 45 ÷ 21k Sensitivity dB SPL 93 Mobile coil Ø mm in. 25 1.0 Size of the woofer mm (inches) (6.0 x 9.0) Size of the tweeter mm (inches) 60 (2.5) High-density flux ferrite woofer magnet High-density flux ferrite tweeter magnet Water-repellent pressed paper woofer cone Water-repellent pressed paper tweeter dome Oversized magnet assembly for energetic control of the mobile crew. Pure copper voice coil, wound on conex support, for maximum lightness. Water-repellent treated cellulose fiber cone. TPU suspension, for wide excursions and damping of resonances. 60 mm tweeter with paper cone and ferrite magnet. Supertweeter with PEI dome, for compactness and energy in high frequencies.
DIN standard basket, protected against abrasion and corrosion with powder paint. Very fine mesh silver-plated braids for maximum reliability and conductivity. Butyl rubber protection cover, anti-corrosion and scratch-proof. Basket-motor coupling with epoxy glue. Low carbon content pole plates for maximum magnetic permeability and high thermal dissipation.
PLEASE NOTE: Adapter cables are not included. ATTENTION: ALWAYS CHECK THAT THE REAR SERIES CASINGS HAVE AN ELLIPTICAL SHAPE WITH A SIZE OF 6X9 INCHES. IF IN DOUBT, CONTACT US, THANK YOU EVOSTORE. NEW PRODUCT In the original sealed packaging accompanied by the receipt or invoice It is necessary to formalize the request at the time of purchase It will NOT be possible to request an invoice after processing the order. That I put up for sale.
Because we are a physical store, with its own headquarters and always available staff. Because we put our experience at your service. Because you will always find someone ready to listen to you and advise you. Because our reviews speak for themselves.
Before proceeding with the purchase and payment, it is useful to know that. For some disadvantaged localities: Venice Lagoon and neighboring islands Pelagie, Tremiti, Elba, Tuscan Archipelago, Ponza, Lazio Archipelago, Aeolian Islands, Ischia - Capri, Campania Archipelago, Ustica Lampedusa-Linosa-Pantelleria and archipelagos, Maddalena and Archipelago, Sant'Antioco, Egadi, Malta, and for all the smaller islands not listed here, as well as for isolated houses, neighboring, or located in very disadvantaged areas.
THANK YOU FOR YOUR COLLABORATION AND UNDERSTANDING. We do not deliver to the Canary Islands, Ibiza, the Balearic Islands, Formentera.
AND ALL EUROPEAN MINOR ISLANDS. The ten-component systems allow you to create. Front Round / Rear Oval. Dsk165.3 + Dcx690.3.
80 W + 90 W. 2 separate front ways + 3 rear three-way. 6.5" - 165mm - 16.5cm / 6x9".