Alternator for Mini Mini Cooper, Mini One from 06.01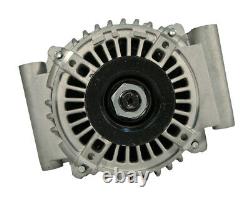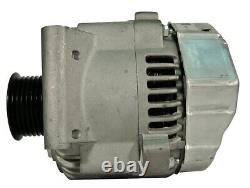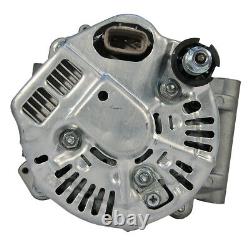 Mini Mini Cooper, Mini One from 06.01. 24-month warranty or 60,000 km. Description: Alternator Mini Mini Cooper, Mini One from 06.01. Charging current (A): 105 Voltage (V): 14 Pulley diameter (mm): 49 Number of pulley grooves: 6 Place of manufacture: Germany Manufacturer certification: ISO 9001.
BOSCH: 0986084240 BOSCH: 0986UR6291 DENSO: 1022112220 DENSO: 1022112221 DENSO: 1022112222 DENSO: 1022112223 FARCOM: 111748 BMW: 12317509342 BMW: 12317515029 ELSTOCK: 284780 HERTH+BUSS JAKOPARTS: 32118822 VALEO: 440865 VALEO: 440909 VALEO: 443179 BMW: 7515029 ROV/TRIU/JAGU/AUSTIN: 751502902 HELLA: 8EL738008001 FRIESEN: 9090345 HELLA: CA1676IR DELCO REMY: DRA4169 LUCAS: LRA02297 ROVER: YLE102400. Need help placing an order? Call us at 01 84 80 24 24.
What is a remanufactured product? Also known as "Exchange Standard," it is a refurbished product by a certified industrialist, which follows the following steps.
Recovery of products from repairers. Testing and sorting of these products. Replacement of worn components with new ones. Reassembly and testing on certified test benches. What is the difference in quality compared to a new product?
An Exchange Standard or Remanufactured product is a product of equivalent quality to a new product. The manufacture of this product is regulated by the most demanding ISO standards and even in some cases approved by the original manufacturer of the product.
Quality, performance, and durability are identical to new, and you benefit from the same warranty as for the new product. Why choose a remanufactured product?
The environmental footprint of its manufacture, on average 80% lower than that of a new product (less energy consumed and fewer natural resources extracted) And the price, of course, which is on average 50% lower than the new product.